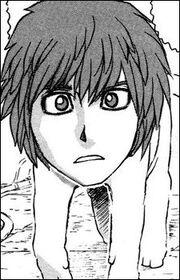 Okita has the head of a handsome young man with a body of a cat.
He often works alongside Fran, supporting or making fun of her.
He has a human body that he attaches himself to when attending parties or other events.
During operations when Fran goes too far, Okita is sometimes bewildered, but in general he supervises them in silence
Rarely he falls in love with female cats
Ad blocker interference detected!
Wikia is a free-to-use site that makes money from advertising. We have a modified experience for viewers using ad blockers

Wikia is not accessible if you've made further modifications. Remove the custom ad blocker rule(s) and the page will load as expected.